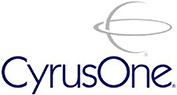 Job Information
CyrusOne
Service Delivery Technician I

in

Sterling

,

Virginia
The Service Delivery Technician provides direct support to and is a central point of contact for CyrusOne clients. The Service Delivery Technician answers and records calls, e-mail requests and alerts from monitoring platforms, resolves client issues, opens and takes ownership of problems and opens changes. The position also handles fulfilling the requests that are phoned or emailed in which consists of non-complex IT tasks and facility requests
Essential Functions:
Assembles, orders and prepares goods for shipment

Records shipment data, including weight, charges and space availability

Load and unload trucks

Receives and unpacks materials and supplies

Reports damages and discrepancies for accounting, reimbursement and record-keeping purposes.

Responsible for managing the internal transport of materials

Completes shipping and receiving reports

Monitor e-mail queue and log all e-mails within the ticketing system

Monitor ticket queue and follow-up on open tickets within designated time frame

Assist in supply management of enclosures, cage materials, shelves, power strips, locks & keys, tools, fasteners, cabling, furniture, etc.

Troubleshoot issues related to the critical infrastructure using test equipment

Perform related services including, but not limited to, janitorial, inventory and internal department tasks.

Escort Client's customer and visitors in CyrusOne facilities

With assistance rack/unrack equipment as per customer instructions

Rotate tapes/exchange tapes
Minimum Requirements:
Demonstrated desire to provide the highest levels of customer service

Cheerful and enthusiastic attitude

Strong verbal and written communication skills

Good problem solving, decision-making skills

Strong PC skills including word processing and spreadsheets

Ability to learn quickly and develop new product skills independently

Ability to manage multiple projects and shifting workloads in a fast-paced environment

Knowledge of ticketing system is a plus

Willingness to adjust hours as required by the business to include being onsite for extended hours during emergency situations such as hurricane

Willingness to work on call rotation
Experience/Skills: 0-1 years customer service experience in a technology company and/or 2 years technical experience in a customer-centric company
Education: Minimum education requirement of High-School diploma or GED equivalent. College degree preferred but will consider applicants with equivalent work-related experience
Work Environment and Physical Demands:
May involve lifting of equipment and supplies (up to 50 pounds).

Considerable walking, bending and standing.

Must be able to accomplish all physical requirements and activities applicable to the role.
Certifications: None
CyrusOne is an equal opportunity employer. All qualified applicants will receive consideration for employment without regard to race, color, sex, sexual orientation, gender identity, religion, national origin, disability, veteran status, or other legally protected status.
CyrusOne provides reasonable accommodation for qualified individuals with disabilities in accordance with the Americans with Disabilities Act (ADA) and any other state or local laws. We will respond to requests for reasonable accommodations to assist you in applying for positions at CyrusOne, or to submit a resume. If you need to request an accommodation, please contact our Human Resources at 214.488.1365 (Option 7) or by email at HR@cyrusone.com .
CyrusOne's data center offerings provide the flexibility, reliability, and security that enterprise customers require and are delivered through a tailored, customer service-focused platform designed to foster long-term relationships. CyrusOne's National IX platform provides robust connectivity options to drive revenue, reduce expenses, and improve service quality for enterprises, content, and telecommunications companies. CyrusOne is committed to full transparency in communication, management, and service delivery throughout its more than 30 data centers worldwide.
The company provides mission-critical data center facilities that protect and ensure the continued operation of IT infrastructure for hundreds of customers, including many of the Fortune 20 the Fortune 1000 lists of enterprise companies.