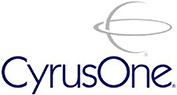 Job Information
CyrusOne

Commissioning Agent

in

Sterling

,

Virginia
The Commissioning Agent is responsible for managing and implementing the commissioning process for new buildings, Adder project to existing building, and evaluation of acquisitions. Position is responsible for ensuring that equipment and systems are installed properly and functioning at the optimal efficiency per design. Position is involved with project construction administration as needed. Position includes extensive travel to site locations.
Responsibilities:
Attend meetings with design and construction team to understand project goals and schedule to ensure commissioning activities are completed on time and on-task with project schedule.

Review equipment submittals and shop drawings for overall compliance with the design intent, owner's requirement and functional testing requirements.

Perform pre-functional inspections and field observations of equipment and systems. Assist construction manager or owner's agent in resolution of problems that would inhibit timely start-up of equipment.

Perform functional testing of building MEP systems with or without assistance of installing contractors to determine that the equipment is functioning in accordance with the design documents.

Help team diagnose and resolve equipment and/or system problems. Coordinate contract re-testing of building system until problems are resolved.

Assist owner's operation and maintenance staff to develop an understanding of their building systems and design intent.

Review operating modes, sequence of operations and specifics of equipment, operations, and maintenance.
Additional Responsibilities:
Takes ownership for business performance

Provides constructive thought leadership on ways to improve service.

Operates with a strong work ethic and a desire to do things the right way.

Proactively offers constructive and creative ways to improve our business.

Consistently displays a positive attitude with a customer first mentality.

Leads by example in helping to build and sustain a healthy, supportive and results driven culture.

Interacts with co-workers in a respectful and professional manner.

Exercises good judgment in communicating and resolving issues with fellow co-workers.

As a CyrusOne representative, treats all vendors, contractors, workers with respect and professionalism.

Accountable for actions.

Encourages constructive feedback on performance so lessons can be learned as part of a continuous improvement culture.

Actions and decisions must be carried out with integrity.

Exhibits willingness to tackle duties and requests beyond job description.
Minimum Requirements:
Excellent verbal and written communication skills

Ability to work well with all levels of people within the organization

Ability to direct and manage work groups

Excellent organizational skills

Ability to work well under pressure and multiple concurrent priorities

Excellent time management skills

Strong service skills

Ability to develop and document procedures and train personnel on the procedures

Some travel required
Experience/Skills:
6+ years of related experience preferred including technical knowledge of MEP system design and operation, instrumentation and controls experience, trade experience with associated contractor fields, and experience with new buildings operation
Education: Bachelor's Degree in Mechanical, Electrical Engineering, Computer Science or equivalent work experience
CyrusOne is an equal opportunity employer. All qualified applicants will receive consideration for employment without regard to race, color, sex, sexual orientation, gender identity, religion, national origin, disability, veteran status, or other legally protected status.
CyrusOne provides reasonable accommodation for qualified individuals with disabilities in accordance with the Americans with Disabilities Act (ADA) and any other state or local laws. We will respond to requests for reasonable accommodations to assist you in applying for positions at CyrusOne, or to submit a resume. If you need to request an accommodation, please contact our Human Resources at 214.488.1365 (Option 7) or by email at HR@cyrusone.com .
CyrusOne's data center offerings provide the flexibility, reliability, and security that enterprise customers require and are delivered through a tailored, customer service-focused platform designed to foster long-term relationships. CyrusOne's National IX platform provides robust connectivity options to drive revenue, reduce expenses, and improve service quality for enterprises, content, and telecommunications companies. CyrusOne is committed to full transparency in communication, management, and service delivery throughout its more than 30 data centers worldwide.
The company provides mission-critical data center facilities that protect and ensure the continued operation of IT infrastructure for hundreds of customers, including many of the Fortune 20 the Fortune 1000 lists of enterprise companies.