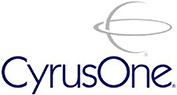 Job Information
CyrusOne

Project Cost Accountant

in

Dallas

,

Texas
Project Cost Accountants are responsible for ensuring the accurate accounting for their assigned construction projects, completing monthly reporting and analysis, and supporting Project Managers to meet project financial targets. They are also responsible for completing project set up and management activities as well as balance sheet account reconciliations. The purpose of this role is to conduct accounting and financial maintenance for a variety of assigned projects. Specific job duties can vary depending on the project(s) assigned. In all tasks, Project Cost Accountants must keep accurate financial records and resolve any discrepancies as they arise.
Essential Functions :
Create capital jobs in the financial system (Yardi)

In-servicing of costs from Construction-In-Progress (CIP) to fixed asset accounts

Partner with Project Managers to ensure timely approval of invoices, submission of capital labor, preparation of accruals and job completion notification

New asset set up, transfers and retirements

Review of capital budget revisions

Daily review of capital PO and contract submissions for proper coding and compliance with company capitalization policies

Monthly reconciliations of assigned balance sheet accounts

Preparation and posting of internal capital labor, capitalized interest, travel costs, open PO and unreported IR accruals and any ad-hoc entries as needed

Monthly and quarterly variance reviews and project analysis and reporting

Audit support (internal and external)

Monthly/quarterly PPE & CIP RF and cash capex calculations

Other duties as assigned
Minimum Requirements:
Experience/Skills

Must have extensive knowledge of Excel and its capabilities (i.e. Pivot tables, VLOOKUP, etc.)

Persistent work ethic and consistent commitment to operational excellence

Must possess professional oral and written communication skills as well as the ability to work in a collaborative manner with personnel both inside and outside the Accounting organization

At least 2 years of Accounting experience and a solid base understanding of US GAAP

Ability to prioritize multiple tasks and be comfortable working within a fast-paced environment

Previous experience with construction and/or project accounting preferred, but not required

Big Four public accounting experience is a plus

Experience with FAS fixed asset sub-ledger is a plus

Education : A bachelor's degree in accounting is required. Progress towards obtaining CPA license preferred, but not required

Physical and mental requirements : The flexibility to work extended hours, especially towards month and year end.
CyrusOne is an equal opportunity employer. All qualified applicants will receive consideration for employment without regard to race, color, sex, sexual orientation, gender identity, religion, national origin, disability, veteran status, or other legally protected status.
CyrusOne provides reasonable accommodation for qualified individuals with disabilities in accordance with the Americans with Disabilities Act (ADA) and any other state or local laws. We will respond to requests for reasonable accommodations to assist you in applying for positions at CyrusOne, or to submit a resume. If you need to request an accommodation, please contact our Human Resources at 214.488.1365 (Option 7) or by email at HR@cyrusone.com .
CyrusOne's data center offerings provide the flexibility, reliability, and security that enterprise customers require and are delivered through a tailored, customer service-focused platform designed to foster long-term relationships. CyrusOne's National IX platform provides robust connectivity options to drive revenue, reduce expenses, and improve service quality for enterprises, content, and telecommunications companies. CyrusOne is committed to full transparency in communication, management, and service delivery throughout its more than 30 data centers worldwide.
The company provides mission-critical data center facilities that protect and ensure the continued operation of IT infrastructure for hundreds of customers, including many of the Fortune 20 the Fortune 1000 lists of enterprise companies.