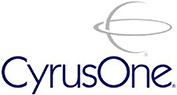 Job Information
CyrusOne
Executive Assistant

in

Dallas

,

Texas
The Executive Assistant will provide advanced administrative support to the Chief People Officer and Chief Strategy Officer as well as other executives on an occasional basis. Primary support will consist of performing clerical functions such as preparing correspondence, receiving visitors, arranging conference calls, scheduling meetings and arranging travel.
Essential Functions:
Greet visitors and determine when and whether they should be given access to specific individuals

Coordinate and manage the Executive's calendar

Answer phone calls and direct calls to appropriate parties or take messages

Manage incoming correspondence. Read and analyze incoming memos, submissions, and reports to determine their significance and plan their distribution

Make travel arrangements for executives

Track and account for executive travel/business expenses Plan and coordinate logistics for on and off-site meetings, events & conference calls including both internal and external participants

Perform general office duties, such as ordering supplies, maintaining records management database systems, and performing basic bookkeeping work

Prepare invoices, reports, memos, letters and other documents, using word processing, spreadsheet, database, or presentation software

File and retrieve corporate documents, records, and reports

Attend meetings to record minutes as requested

Complete special projects as required from Executive Management

General administrative duties
Minimum Requirements:
Excellent oral and written communication skills with strong emphasis on business communication

Strong interpersonal skills; must be able to work with individuals at all levels both internally and externally

Strong organizational and time management skills

Must be flexible and able to work under tight deadlines

Proficiency with Microsoft Office software (Outlook, Excel, Word and PowerPoint)

Strong attention to detail

Strong problem-solving skills

Demonstrated experience handling sensitive and confidential information

Proven ability to manage multiple tasks, projects and changing priorities

Strong dependability - reliable, responsible, and dependable, and fulfilling obligations

Ability to work independently with little or no supervision

Strong initiative – willing to take on responsibilities and challenges

Job requires accepting criticism and dealing calmly and effectively with high stress situations.

Ability to maintain composure, keep emotions in check, control anger and avoid aggressive behavior even in very difficult situations

Adaptability/Flexibility – open to change and variety in the workplace
Experience/Skills: 5+ years administrative and C-Level executive assistant experience with increasing levels of scope and discretion
Education: High school diploma (or equivalent); BA/BS degree preferred
Certifications: None
Physical and mental requirements: Some lifting, Sitting, standing, Computer Work
Work environment: Primarily Office
CyrusOne is an equal opportunity employer. All qualified applicants will receive consideration for employment without regard to race, color, sex, sexual orientation, gender identity, religion, national origin, disability, veteran status, or other legally protected status.
CyrusOne provides reasonable accommodation for qualified individuals with disabilities in accordance with the Americans with Disabilities Act (ADA) and any other state or local laws. We will respond to requests for reasonable accommodations to assist you in applying for positions at CyrusOne, or to submit a resume. If you need to request an accommodation, please contact our Human Resources at 214.488.1365 (Option 7) or by email at HR@cyrusone.com .
CyrusOne's data center offerings provide the flexibility, reliability, and security that enterprise customers require and are delivered through a tailored, customer service-focused platform designed to foster long-term relationships. CyrusOne's National IX platform provides robust connectivity options to drive revenue, reduce expenses, and improve service quality for enterprises, content, and telecommunications companies. CyrusOne is committed to full transparency in communication, management, and service delivery throughout its more than 30 data centers worldwide.
The company provides mission-critical data center facilities that protect and ensure the continued operation of IT infrastructure for hundreds of customers, including many of the Fortune 20 the Fortune 1000 lists of enterprise companies.