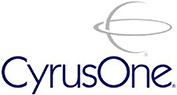 Job Information
CyrusOne

Account Manager II

in

Dallas

,

Texas
Provides exceptional customer service/account management to assigned accounts.
Essential Functions:
Meet overall team goal

Meet activity metrics as defined

Engage with BDM's on customer solutions & selling new logos (late stage deals)

Team with BDM's on strategic business plans

Team with BDMs to Identify customer's business needs, challenges and technical requirements and work with appropriate groups to identify and offer a CyrusOne solution

Perform monthly, quarterly business reviews for defined accounts

Develop deep and wide relationships with customers to grow revenue and ensure satisfaction

Be thoroughly engaged in customer on-boarding & installations with Implementation Manager

Conduct customer formal cadence meetings, track, publish and follow up on outstanding issues

SME for customer contracts for key accounts

Assist Audit team with annual audits

Ensure 100% accuracy of Sales Force data

Support RAM's in contract renewals with goal of 0% churn

Work with ordering team on additional orders for services and ensure accuracy

Identify continuous improvement opportunities.

Ensure organic growth of contracted services – focused on smart hands, bandwidth/connectivity, power adds and meet associated growth goal

Work with peers and with cross-functional teams to resolve issues

Complete defined training certifications

Point of Escalation for customers

Overall customer satisfaction
Minimum Requirements:
Excellent verbal and written communication skills

Strong database and spreadsheet skills (i.e. Access, Excel)

Strong organizational skills

Ability to analyze data and processes

Strong project management skills

Ability to effectively use sales automation tools, applications software and equipment to manage the sales/service process

Strong customer relation management skills
Experience/Skills: This position requires 5-7 years Sales and Major Account Management experience
Education: Bachelor's Degree in Business Administration or related field (equivalent work-related experience may be substituted for degree) is required.
Certifications: None
Physical and Mental requirements: Must be available for business travel as needed.
Work environment: The work environment is an office setting with moderate office noise.
CyrusOne is an equal opportunity employer. All qualified applicants will receive consideration for employment without regard to race, color, sex, sexual orientation, gender identity, religion, national origin, disability, veteran status, or other legally protected status.
CyrusOne provides reasonable accommodation for qualified individuals with disabilities in accordance with the Americans with Disabilities Act (ADA) and any other state or local laws. We will respond to requests for reasonable accommodations to assist you in applying for positions at CyrusOne, or to submit a resume. If you need to request an accommodation, please contact our Human Resources at 214.488.1365 (Option 7) or by email at HR@cyrusone.com .
CyrusOne's data center offerings provide the flexibility, reliability, and security that enterprise customers require and are delivered through a tailored, customer service-focused platform designed to foster long-term relationships. CyrusOne's National IX platform provides robust connectivity options to drive revenue, reduce expenses, and improve service quality for enterprises, content, and telecommunications companies. CyrusOne is committed to full transparency in communication, management, and service delivery throughout its more than 30 data centers worldwide.
The company provides mission-critical data center facilities that protect and ensure the continued operation of IT infrastructure for hundreds of customers, including many of the Fortune 20 the Fortune 1000 lists of enterprise companies.